Make Money Online
Would you like to make money online by starting your own home-based business? A good business plan will help you figure iot out.
Lots of people choose to work from home for several reasons. There are many reasons, it may be that they need to stay at home with their children, earn extra income, or dissatisfied with their current job
A home-based business will provide you with an exciting way to make money and be your own boss:
There are many opportunities available online as an internet marketer.
From the outset research your opportunities and develop a business plan.
Make sensible decisions and follow your business plan each step of the way.
Operating a home-based business will need hard work and effort. You will not become wealthy overnight. It will take determination to succeed with your online business. The amount of money you make will be equal to the amount of quality work you are willing to put in.
The best way to make sure your business is going to be successful is to create a business plan. It doesn't need to be pages long and take you days and days to complete.
The great Benjamin Franklin once said "if you fail to plan, you are planning to fail" so to put it – "fail to plan, plan to fail".
So, here is the quick 30 Minute Business Plan.
A good business plan will help you figure out what your business will cost you to get off the ground. You don't want to guess at this stage. Knowing your costs will help you decide what you're going to charge.
The 30 Minute Business Plan below also includes information about your competition. Don't forget about them. In one way or another they exist and you're going to want to get to know them.
The bottom line – most businesses fail because they don't have a spelled-out business plan. Don't make that mistake.
For those of you who have been in business for a while and don't think a business plan can help you, then stop reading.
Your business plan should be part of your vision to where you want to go, so reread and update it every so often.
Home Business Plan
What is your business exactly?
  Explain in one or two sentences.
If you can't describe your business in a couple of sentences, rethink your business and focus your idea.
Is your business needed?
List the reasons that make you thinks so.
Where do you see your business in one year?
In three years? In five years? (Be specific.)
How will you fund your business?
Savings, credit cards, loans?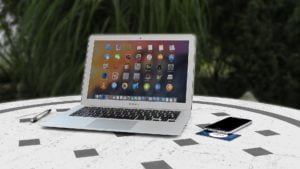 What equipment/office supplies/licenses will you need to get your business started?
What organizations and trade publications will you need?
Who is your target customer?
What other businesses will you be competing with?
What makes your business different from your competitor's business? Include:
price
quality
unique services etc.
Where will you set up your home office?
Is it going to cost me money to make a nice workable office?
Cost?
Will you use day-care every day or once a week?
How much money do you need to make each month to help my family survive?
This is a partial list, but there are plenty of questions here to give you a good idea of what you'll be facing with a new business and the costs involved.
When making your business plan, include both short- and long-term goals. Determine how you will achieve those goals and put your plan into action.
Related articles:
31 Sensational WORK AT HOME BUSINESS IDEAS To Start Now
47 Incredible Ways to Make Money Online in 2020 
Best Items To Sell On Ebay In 2020
How To Make Money With Amazon – 3 Simple Strategies For Earning A Substantive Side Income
Look for home-based business programs that fits in with your style.
Distinguish yourself from the competition if you want to succeed. Know your target audience and give them what they want. Do not let self-doubt stop you from accomplishing your goals.
Choose the products or services you provide. Make certain your services will is a need over the long term and make customer service your top priority. A loyal customer base is the key to the success or failure of your home-based business.
Every successful internet marketer gives their business the very best effort possible. Hard work and determination will make your home-based business a success and provide you with a steady stream of income.
Starting a home-based business is one of the most exciting and challenging endeavours you will undertake. A sound business plan and the will to succeed will set you apart from the competition.
There are many online businesses that can create a steady income flow for you. Make sure to learn about them and research them to avoid mistakes.
Some of these opportunities may need an initial investment from you, you should include it in your business plan.
A home-based business is an excellent way to gain independence and financial freedom. A sound business plan and a strong work ethic are all it takes to succeed.
A business plan is essential to your successful home business, Plan To Succeed.