Drive Traffic to Your website
The question that has been asked numerous times is how to drive traffic to your website? Without a ton of traffic coming to your site, you are not going to get any sales or any leads. So, how do you drive traffic to your website without breaking the bank.  The article will highlight 13 Super awesome ways of getting traffic to your website and start earning money.
1.Get a Killer Domain Name. 
Start with a killer domain name.  People will never forget a catchy domain name. Be sure to choose a short and easy to remember domain name that is appropriate to your business and has a nice ring to it. Try not to have more than 20 characters in the name.  Also, no numbers, hyphen or misspelt names.  If you can get a .com version grab it. Remember the domain name is your online brand.
2.Write Articles that can lead website traffic to your site
Upload Fresh and useful content regularly. These days people are banner blind, they want more than ads. Give them the information they can't find anywhere else and give it to them for free. Give them the content they want and need. If you don't, they will go elsewhere. If in doubt, ask your visitors help.
Write articles that rouse your audience attention. These are the people that are interested in your product and service. Try writing articles that will provide tips and guides to your enthusiasts. Writing articles that provide knowledge to other people would provide the necessary mileage with your traffic flow needs.
Write good content for your site. Many search engines track down the keywords and keyword phrase your site uses and how they are used. Make your contents entertaining as well as informational. It should provide certain requirements as well as great quality.
3.Search Engine Optimization
Internet users use search engines to find what they are looking for. Search engines in return use keyword algorithm to aid the search results. With the right keywords, you could get high rankings in search engine results without a great deal of cost.
Search engines bring more than 75% of traffic to most web sites. You can submit your site to  all the search engines but the best way to get seen is to get links on quality relevant sites. The search engines will find you within days. You can seek out both one-way links from other sites and reciprocal link exchanges with other webmasters. Just stay away from those nasty link farms!
Search Google AdWords for relevant keywords or keyword phrases for your site's content. Search engines look for certain keywords that they would show in their results page. In doing so, having the right keyword and keyword phrase is a high requirement in ranking in high in search engine results. You could write your content, or you could hire someone to do it for you.
4.Pay for Top Spots. 
If you're looking for a way to increase sales and traffic on your web site fast, you should consider paying for more traffic. The quickest way to get website traffic without trying too hard is to pay for it. These advertisements would be posted on prime locations in the search.
This can be done using such services provided by Google, Yahoo and Bing where you pay to have your website listed in their sponsored links section when a user searches for a key term.
Paying for advertisements is much like paying for movement. At first, it might sound like a bad idea, but the potential payoffs are too great to ignore. This will get traffic to your website. If you are getting hits from search engines, you won't go a single day without making a sale.
Generally, you will be charged for every time your link gets clicked. This is called "pay per click". Sometimes you will be charged per the number of times your ad is shown when a keyword is searched for. You should always have good keyword content in your ad, otherwise, you will never receive any hits.
By paying for your traffic, you are ensuring that you receive lots of visitors that are looking specifically for what your website is offering. By having a product to sell, you can enable a higher conversion and a higher rate of income.
The money you spend in your quest for traffic will have a positive outcome. You will get a huge influx of traffic to your site, which will result in much more sales. Paying for this traffic is a good concept.
Related articles:
Targeted Traffic Guaranteed Targeted Traffic
How to Start And Skyrocket Your Email List
Gow To Get Guaranteed Targeted Traffic
How To Use Images On Your Blog To Boost Website Traffic
5.Join forums and form online communities
Start a message board, email group, or even a chat forum. Actively participate in these groups by posting answers to other people's questions. Warrior Forum and Quora are a great option. Be visible and always include your signature at the end of your postings. The best thing about these types of sites is that people come back again and again.
If a lot of people discovers your existence online and if they like what they are reading, they will share your contents with many others. You will find loyal website traffic that can provide you with more visits, sales and profits. Once you arouse the curiosity of your audience online, you can sit back and watch your website traffic grow.
6.Start Your Mailing List To Get More Traffic

It is the best way to keep in touch with your prospects and your customers. Build a relationship with your list. Your email list can make your site a success again and again. Your best customer is an existing customer.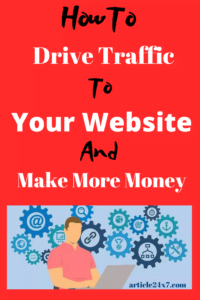 7.Start a Newsletter for Your Website. 
A Newsletter is an extension of your site, but this will highlight new information and features of your site. People will be reminded of your website as they read each issue.
If they find the issue interesting or worth sharing, they can easily and instantly pass this on to the people within their network. Give them a freebie for signing up.
8.Submit Articles To Generate Traffic

Write your articles and submit it to e-zines and websites that accept article submissions. Enzinearticle.com is still relevant today. Be sure to include your business and contact information and website address in the resource box. Also, include your sites description and services at the end of the article as well as the link.
9.Exchange or Trade Links With Other Sites
Create ads that will promote your business and website. Submit this to other websites in exchange for free ad space in your publication. Your presence on other sites is very important in getting the increased traffic that you want. This is usually facilitated with either simple links or flashy banners.
By exchanging links with other sites, both of you will benefit from the exchange. When one site features another site's link, they could provide each other with the website traffic that the other site generates. The efforts are doubly beneficial because it would seem like both of you are working to generate more website traffic.
You can increase website traffic when you trade more links with more sites, especially similar niche sites. Banner exchange is also another great concept. Banners are cheap and are great for branding. You can pay for banner advertisement on your competitors' site. However, don't expect a ton of click initially.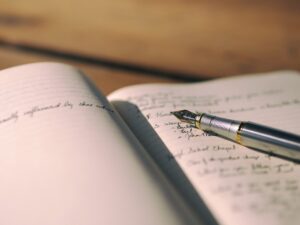 10.Guest Post On High Traffic Web Sites
The chief reason why you should guest post on a high traffic website is the traffic benefits you get from a high-ranking authoritative website linking back to your website.  This will create a steady flow of free traffic to your website
11.Use Viral Marketing
Viral marketing allows you to spread the word about your company and product without any costs or if ever low costs only. This is a marketing method you can attach your company's name, product or link to a certain media such as a funny video, entertaining game, an interesting article or a gossip or buzz.
Social media platforms are very popular these days.  If you choose the right platform, the benefit you get will out way the time spent posting on those sites.
Twitter, Instagram and YouTube are all great for creating viral contents. With this method, people get infected with the creativity and entertainment of your content and they will share it with as many people as they can.
In terms of traffic, Pinterest, Twitter, YouTube, Facebook, StumbleUpon, LinkedIn  and Google+ are the cream of the crop.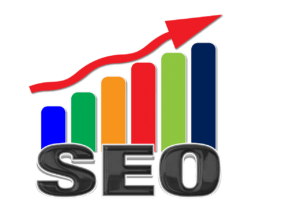 12.Quora For Free Traffic

Quora is a knowledge base site. It's a platform to ask questions and answer questions that the audience is asking. You connect with people and contribute your knowledge to the community and when you leave your link signature you generate links back to your website, generating generous traffic at no additional cost.
13Always Update Your Website. 
Your website should always be up and running and full of fresh content. It is to your advantage if you maintain your website with new articles and updated your features consistently. If your visitors always find what they want and need, they will be back again. Additionally, the search engine spiders love a site with changing content!
Increase Website Traffic
All these methods will increase website traffic to your site, it will takes a little bit of effort and extended man-hours but the rewards are worth it. Learn all you can about the methods depicted here and you will soon have a site with a great traffic flow without the usual costs that come with it.
Also, don't be discouraged if you don't see the amazing result straight away. If you work on these strategies a little bit each day, it will bring some serious traffic in a matter of weeks and months ahead.
More articles for you:
31 Sensational WORK AT HOME BUSINESS IDEAS To Start Now
Best Items To Sell On Ebay In 2020
How To Make Money With Amazon – 3 Simple Strategies For Earning A Substantive Side Income