How to Start An Email List
Email marketing is about building an email list to connect with your target audience by offering them valuable information in return for their subscription. This article will highlight to you how to start an email list with very little fuss.
Once a member signs up to your list, you can start sending them email messages and promotional materials with related information and helpful content based on your specific niche market.

Email marketers acquire subscribers or leads by utilizing a mix of lead capture pages and opt-in forms.  These forms are generated by an autoresponder service such as Aweber, Getresponse, Mailchimp, IContact to name a few. An email autoresponder is a software program set up so that it automatically answers email sent to it. It is normally embedded into an HTML code of a lead capture page template.
Every time a visitor to your lead capture page enters in their name and email address, they are added to your mailing list database and become an active prospect of your newsletter.
List building helps facilitate the entire process of converting subscribers into active customers, since as soon as your prospect has been added to our subscriber list, you are able to develop a relationship with them, that may encourage sales, in addition, to repeat business (which can make up for a majority of your email marketing income).
Email Marketing

Related articles:
How To Get Guaranteed Targeted Traffic
10 Ways To Get More Visitors To Your Website
Affiliate Marketing How To Make Your First 100 Online
(A) THE TOOLS
To start creating a successful email marketing campaign you will have to ensure that you have all the resources which are necessary, such as:
 Professional Autoresponder Account
With autoresponder services like www.GetResponse.com and www.Aweber.com, you are able to set up an unlimited number of mailing lists. Each of them displaying customized code that serves as your opt-in box.  By segmenting your databases, you'll be able to customize your email messages, so they directly communicate with specific categories of subscribers who are interested in specific information or topics of your website.
(B) Squeeze Page
A squeeze page is the home of opt-in form that provides a place for your contacts to find you, consider what you're offering and make the decision whether to become an active subscriber of your list or not.
A squeeze page is a lot like a sales page in terms of its main functions. Its aim is to pull in customers and inspire them to act – to subscribe to your list.
That call to action is essential in creating high-performance squeeze pages and you must focus on making sure that your visitors are directed to fill in the opt-in form, or else they'll not automatically be added to your list.
You must clearly direct visitors to enter their name and email address as well as instruct them to confirm their request to join your list (especially if you are using double opt-in).
One thing to bear in mind when creating your squeeze page is that it ought to stimulate site visitors in the same manner that a traditional sales page really should, nevertheless, the framework of your squeeze page will be very distinctive.
With sales pages, they are generally designed to offer as much information about specific products or services as is possible, considering that the main objective is on transforming a visitor into a customer.
With a squeeze page, you aren't asking your visitor to decide to purchase or commit to anything apart from a subscription to your mailing list where they are rewarded with a free product.
Keeping this offer or giveaway in mind, when you develop a squeeze page, you must have a strong focus on your marketplace and you should design your offer around a pre-existing problem, need or question.
To come up with the very best incentive offer possible, you will need to thoroughly review your marketplace, in addition to competing for offers to enable you to create a relevant product that is in demand and most likely to catch interest from your target audience.
Squeeze pages should be designed to offer a clear navigation system, basic structure and theme in addition to a compelling offer.
In summary, your list building funnel consists of three major parts:
1: Squeeze Page with Opt-In Form
2: Compelling High-Quality Offer or Incentive
3: Follow Up Emails and Broadcasts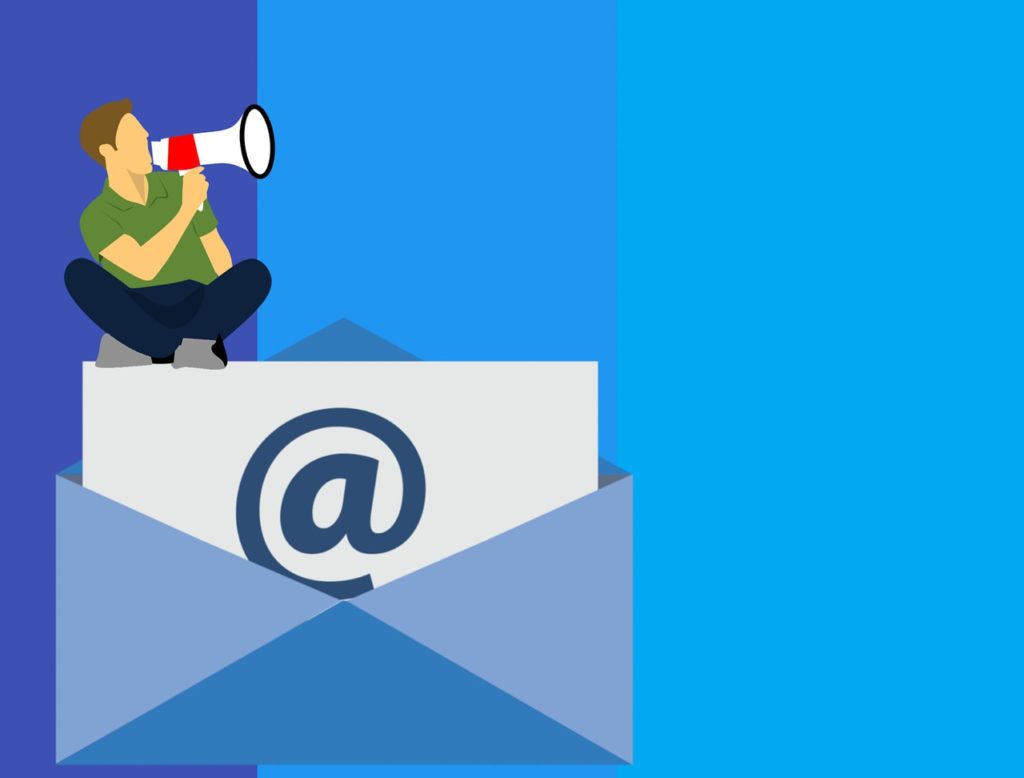 (C)Email Marketing
The Incentive – the Giveaway
Your giveaway is the most significant component of your squeeze page.
If your offer does not inspire visitors into opting-in, your entire promotion initiatives will be lost.  Which means you'll need your offer to be of great interest to most of your target audience, rather than to a small group of subscribers.  The greater the quality of your giveaway is, as well as the additional relevancy of your offer, the easier it will be to generate new subscribers with your email marketing campaign.
There are numerous ways to make sure that the product or service you are giving away is of a high-perceived value by your prospective subscriber base and likely to be effective in converting new subscribers.
To begin, consider the different types of products that are being successfully sold in on the internet marketplaces and develop a shorter version of a hot selling product, and offer it for free to anyone who subscribes to your list.
If competition is successful in selling an identical product or service and you're simply gifting away a superior quality product or service based on the same topic, imagine just how effortless it will likely be to recruit visitors and subscribers to your website.
You could offer:
Free Reports
Free eBooks (full length of leaked chapters)
Free Tutorial Guides
Video Tutorials
Free or Trial Access to a Membership Program
Free Booklet with "Top Tips"
Free Weekly Newsletter Subscription
Free templates or graphics
Free Audio Interviews, Lessons, Tutorials
The key to developing a successful giveaway product is in the overall relevance and current demand from an audience. You need to be certain that your target audience is actively trying to find similar information, which is being sold successfully in the marketplace.  If you do that, you'll have very little trouble building a huge listing of a targeted audience who are eager to receive your email messages.
If you plan to promote an eBook or e-course of some sort, an extremely effective approach to building a substantial mailing list whilst generating new business for your product is by offering a leaked section of your information product or service.
By offering this free chapter, you'll be able to offer new subscribers with a small sample of the quality of your work, as well as generate buzz around your upcoming product launch.
If your product is well written, you will find it remarkably straightforward to develop a subscriber base of people that will more than likely buy the full-length version when it roll-outs.
This is also an informed approach to creating a viral marketing campaign for your forthcoming launch as people pass around the 'leaked chapter' to everyone they know.
If you follow this principle, list building will come naturally and would generate a very successful passive income.