Work At Home
With the advent of the Coronavirus (COVID-19) on us, have you been wondering what is going to happen with the workplace? The news coming out today is not very encouraging. Workers around the world are being ask to work from home, and as coronavirus continues to spread widely. Will working from home become the new norm in 2020?
Examples of news headlines today below, is very chilling:
Coronavirus update: Italy's death toll tops 1,000 as US official acknowledges strategy is 'failing'
Coronavirus symptoms: THIS is the moment COVID-19 is most infectious – study
Millions of workers stay at home as commuters find car parks empty and train carriages deserted as coronavirus crisis grips Britain
Google had asked all its North American employees to begin working from home due to the coronavirus – a policy that has since been expanded to the rest of its global workforce.
"How the coronavirus outbreak is affecting your job hunting ",
"The global outbreak of the coronavirus has disrupted markets, prompted world leaders to consider major stimulus measures, and pushed governments and banks to see what they can do to ease the impending financial burden for people and businesses.
However, with the coronavirus outbreak, companies across the world are starting to send staff home or work in less densely populated areas, events are being cancelled or postponed, and some firms are enacting strict policies around non-vetted external visitors".www.msn.com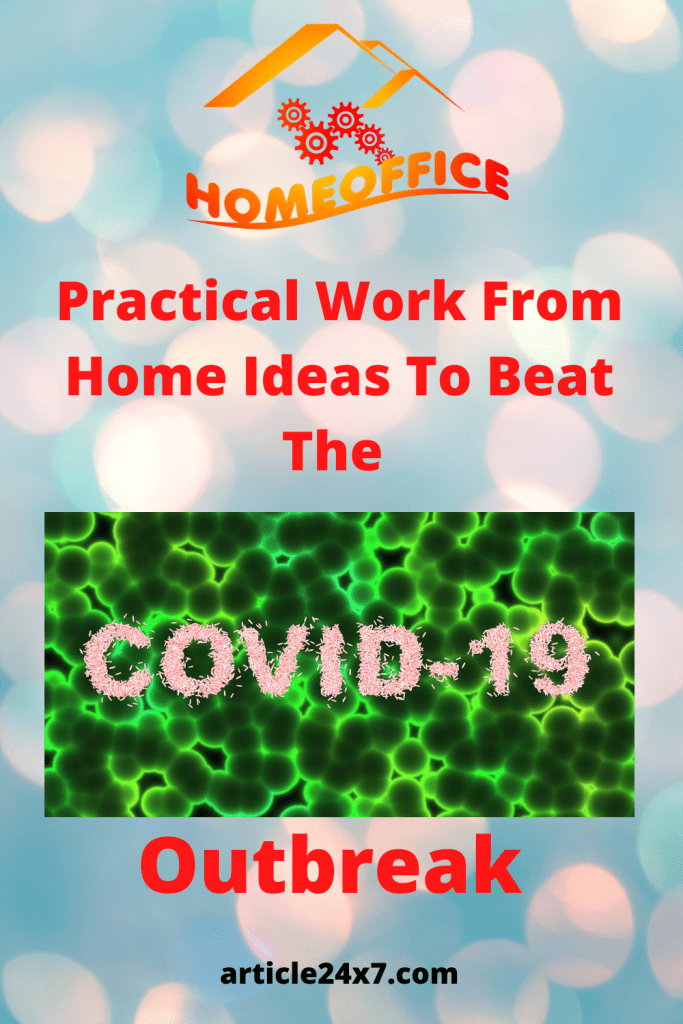 Work From Home
When you read these headlines, does it make you rekindle that work from home project ideas that you have been dreaming about for weeks and months? Is it the right time to finally make that move to work at home?
Moms and Dads that have been dreaming of  the Work from Home ideas for months so that one of the parents can take care of the children must now be wondering if this is the right time to make the jump? 18-35 years are also wondering if the life of 9-5 is really what is cut out to be; they are also wondering if it is time to make that move to Work at Home.
There is never the right time when you are faced with a crisis, and sometimes you have just got to do what you have to do for your selfish interest.
You may have been fighting with the idea of making the move to self-employment or to work from home, because of finances, isolation and many other roadblocks. But with the outbreak of the Coronavirus, this may be the right time to free yourself from the 9-5 office environment and the daily commute and start working from home.
We have all seen the ads, Work at Home Moms Jobs, Do you want to Work From Home, Quit your day job and there are hundreds more. Here are some ideas: 31 Sensational Work at Home Business Ideas to Start Now!
I don't know what your reason is but it could be any one of the following:
    * More time with the family.
    * Less stressful atmosphere.
    * Want to make some extra money to pay the bills.
    * Out of work for any reason and simply need some income fast!
    * Money for medical bills.
    * Maybe you would like to be able to let your kids join more activities.
    * Want to be a Stay at Home Parent, whether it is Mom or Dad.
    * Want to have the ability to help your favourite charities more.
    * Need more flexible hours due to your schedule.
    * Just want to be you own boss for a change.
    * Retired and need more money to pay for medical bills or medicine.
    * Would like to be able to live the American dream for once in your life.
These are just a few of the many reasons why people wanted to work at home.

Well, here is 31 Sensational Work at Home Business Ideas to Start Now!
Work To Home

If you do your homework, you will find many good programs that will allow you to earn some nice income while Working at Home. Some employers will allow you to take work to home, others will pay you on a zero-hour contract, whilst some will hire you as a Freelancer or Contractor on a project by project basis.
Whatever direction you take, there are many good choices out there such as;
Remote working in conjunction with your parent company

Data Entry work from home

Transcription jobs

Starting your online blogging or Vlogging business
These are just a few of the types of jobs that are out there and available to you. There are many more ideas here…31 Sensational Work at Home Business Ideas to Start Now!

The cost to start a work at home business is minimal. So what do you have to do to get started?
Review the available Programs online

Narrow down the choices to 1-3 programs

Find out which ones suit you needs best

Sign up & start making money!
Many people think they can just sign up to a project and the money will start flowing in. It's great to work from home, but you still have to put in some effort. The commuting involved is minimal, so you save a ton of time daily, so use that time to maximise your productivity. Don't forget you will be working from home and doing a job to earn money, so treat it like a job or your own business and put in the hour to make it work.
Please feel free to read more article like this one by visiting the links below. Emails and comments on these articles, your feedback is important.
Master The Work At Home Jobs When You Work From Home
Don't forget to leave a comment below….